A better, faster search experience
Have knowledge stored in multiple silos? Obie finds it wherever it lives without having to check multiple apps, open more browser tabs, or leave Slack. We do this in the most secure way possible - without disturbing the original documents. Access is real-time and read-only, nothing is copied, and nothing living outside of Obie is stored by us.
"If you have ever asked yourself "now, where did I see that again?" - Obie will help you a lot. We use a lot of disparate tools and systems - Obie helps bring them all together and be able to find what you're looking for, wherever it is."
"I loved the ease of use, the ability to get to the information I needed at the click of a few buttons. Very relevant set of data was provided with the very vague search terms I used."
"I find this to be amazing. I get instant access to whatever document anybody has ever created, uploaded or used in my company and I only need to type a keyword to search by."
16+ Integrations for faster results
Deep integrations with common work platforms that improve limited native search functionality to better fit into your own workflows.
Confluence
Google Drive
Dropbox
Zendesk

"I had my handbooks in Google Docs, a third party knowledge base and another source for onboarding - none of which were searchable through Slack. This put everything into one place and makes it easy for my team to have access to the information. It has freed up time I spent answering redundant questions."
Anai Fonte, CMO of Dogtown
Obie
No knowledge migration required.
Search, access and share knowledge from wherever it lives - bias free.
Other Knowledge Management Solutions
Force you to migrate knowledge at a high cost.
Knowledge seekers waste time searching silos.
Stay in the flow of work
Search all your silos without having to leave your workflow. Access everything directly from Slack, our browser extension or knowledge base.
Slack

Search for knowledge directly within Slack, share documentation with the team and get notified of important updates.

Browser Extension

Search directly within the apps and places you spend time at work and save snippets of text for later with a simple right click.

Modern Web Interface

Stay on top of knowledge without having to dig through folders and build beautiful documentation that lives in the cloud.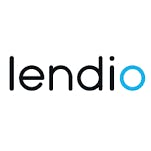 "I feel like Obie is a Google search that gives you the answer you want super fast in a specific area. Also I feel that as I have learned to use Obie my work efficiency has been extraordinarily better as I have learned to learn faster. Work harder. Become a self starter and not just feel stuck."
Customer Support Agent at Lendio
Good search results get better with machine learning
Obie can be trained to return even better search results with fast and simple voting on search results to increase team productivity.
"Business lending is an industry that is constantly changing. Obie makes it easy to keep our workforce up to date on the most current information available. It makes pivots in the industry much easier to navigate without losing the time to retrain everyone over again."
Nathan "Bear" Jensen, Lendio