Build a beautiful, searchable knowledge base
Rich authoring tools, familiar document structure and optimized for faster search.
"Its ease of use is something that stands out at all times, in fact, the ease with which you can create content, perform analysis and monitor the results is something quite impressive"
"If you're working with any other Knowledge Base or trying to set up a central point of information, circle over to Obie and check it out. Your team will thank you in the long run."
"The presentation of quick information about our company and its policies have been a great help when creating important documents for clients."
Everything you'd expect from a rich editor.
Images & Video
Use images and video to enhance reader understanding.
Inline Image Editing
Edit images directly within your knowledge base to fit your content perfectly.
Rich Content
Embed gifs, videos, stock photos and files for quick access and add flair.
Iframes
When nothing else will work, iframes allow you to embed any form of content into your content.
Markdown
Optimized for plain-text, code snippets and more.
Page Linking
Connect content through internal document linking for quick access.
Public Access
Expose knowledge page content to the internet.
Permissions
Limit internal access to knowledge to distinct groups.
"We had an immediate need to quickly scale up a knowledge management solution in only a few days. The key was being able to manage and review information that was being used and shared as there were legal implications if incorrect information was shared with customers. We adopted Obie to be that one source of truth that our sales reps and customer experience agents could rely on when speaking with customers."
Adam Maxfield, Sales Trainer at Lendio
A knowledge base that works where you do
Slack

Search for knowledge directly within Slack, share documentation with the team and get notified of important updates.

Browser Extension

Search directly within the apps and places you spend time at work and save snippets of text for later with a simple right click.

Modern Web Interface

Stay on top of knowledge without having to dig through folders and build beautiful documentation that lives in the cloud.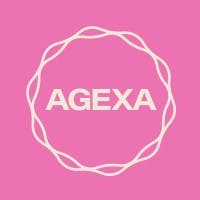 "I checked out every team wiki / resource discovery solution out... Slack integration + Chrome, AI recommendation engine, knowledge integration sources are encompassing of most resources our company stores, and the ability to quickly add FAQ from Slack."
Nick Fisher, Founder of Agexa