A virtual support agent that accelerates your work
Obie makes Slack better by helping you find knowledge, automating routine tasks, creating tickets without leaving Slack and deflecting common issues with Artificial Intelligence.
"Get it, use it. Make your lives easier. If you are lacking time, can`t handle searching manually documents and stuff, Obie will help you. Great use of AI"
"I like that one of Obie's abilities is to sit and wait and call out occasional info he thinks is relevant. Instead of having to trigger a command for him he'll say something like hey this may be useful to you"
"I love the fact that I can go to Obie and ask a questions without having to bug my manager for an answer. It gives me the ability to be independent and search for my own answers to do my job without taking time away from anyone else."
Automatically resolve issues with Artificial Intelligence
In channels where Obie is invited, he detects questions asked in Slack conversations and proactively searches the knowledge base and provides answers when he is confident that he'll find a relevant resource.

"All you have to do is type in a regular question or a couple of key words and Obie will search your resources for you. Plus, the more you use it, the smarter it gets!"
Nathan "Bear" Jensen, Licensed Medicare Specialist at GoHealth
Resolve support issues faster
Instead of tapping shoulders or asking questions in a channel, ask Obie instead. You can DM or use the /obie command to ask Obie to search for knowledge across 16+ silos to self-serve a solution. 
"Most helpful part about Obie is that it is always learning. Allowing users to provide feedback and pose the questions in other channels is beneficial. Utilizing Obie decreases redundancy in the same questions being asked."
Anna Marie Evangelista, Funding manager at Lendio
Deflect issues with intuitive self-serve support
Obie guides support seekers through a decision tree of resolution options to deflect support issues before they reach your helpdesk.
One source of truth
Search all knowledge silos with Obie and he'll return relevant results.
Discover answers
Obie can crowdsource answers to common questions and discover knowledge gaps.
Ticket creation
If all else fails, Obie helps users triage issues to the right people or dedicated service desk.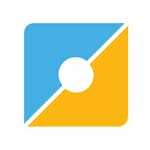 "It has taken a lot of burden off our team as we used to get many repeated questions, and the ability for people to ask Obie for the answers directly has greatly reduced the number of questions we receive. That frees us up to spend our time doing more valuable things."
Louise Radcliff, Raising IT