Delight more customers with fast, accurate support
Customer service teams succeed when they can provide support without shoulder-taps or frequent interruptions in Slack. Obie gives SupportOps teams the self-serve tools they need to deliver on SLAs and keep customers happy.
Instant access to FAQ response scripts directly from Slack or our Browser Extension.
Reduce service desk SLA times to accelerate customer success.
Deflect service tickets by enabling faster search across Google Drive, Zendesk, Confluence and 16+ other silos.
Keep institutional knowledge up to date and synced for faster and more accurate customer support.
"I get instant access to whatever document anybody has ever created, uploaded or used in my company and I only need to type a keyword to search by."
"Obie has allowed our team to upload close to 5000 FAQs that are available to all of our specialists within 5-7 seconds anytime they ask Obie a question."
"I love that I can open Obie up in the extension while I work. If I receive an email asking for a document password or need to pull up a presentation I can simply click on the Obie extension, do my search and be instantly connected to what I am looking for. No need for excess clicking!"
"I like the instant responses that I am able to get when I ask a question, as well as there is supporting information for the answer."
How Obie becomes your newest virtual Customer Support agent
1
Connect integrations or build an internal knowledge base from scratch
Google Drive
(Standard & Team Drives)
Obie will search file names, content within files (Docs, Slides, PDFs, images etc.) and even text within images.
Confluence
(Cloud & Server)
Within Confluence, Obie will search the titles and content of pages, and titles of files in file lists.
Jira Software
(Cloud & Server)
Obie will search existing issues from Jira to reduce repeat issues and keep everyone up to date.
Zendesk
In Zendesk, Obie searches the Help Guide article titles and bodies of the articles.
Built In
Obie FAQs
Build a library of FAQs directly within Obie. When searching, Obie will look at the 'question' and 'answer' portion of FAQs.
Built In
Obie Wiki
Use the built in wiki to codify processes for your team. Obie searches the title and full body of pages.
Browser Extension
Access knowledge in the flow of work
Integrations
16+ Integrations to
Accelerate Support
See All
2
Fast verified knowledge accessible in the flow of work
Customer service agents need to access to the most up-to-date resources to properly support customers and improve first time resolution. Obie enables one source of truth to all of your customer support resources, regardless of where they reside. Scaling customer success becomes effortless with fast access to verified knowledge.
3
Gain insights to improve internal support
Obie helps you discover trends, common questions, what help documentation to create, and requests from your agents that inform product decisions. Obie enables your team to improve SLA times and maintain quality by proactively ensuring everyone has access to the most up-to-date information.
Accelerate Internal Support
Build a scalable internal support process that lasts. Reduce FAQs, enable self serve support and improve SLAs with Obie.
Get Started
Our Customers Love Obie
Obie uses AI-powered technology to empower more people across your teams to get the right answers, fast.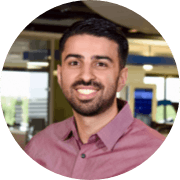 Mohammed Dajani
Senior IT Manger, Cvent
Obie has been a great addition to our team. Obie has helped prevent tickets from happening in the first place by providing instant answers. Our engineers also love it because of its slick integration with Slack and Jira. This has contributed to overall better user experience and customer satisfaction.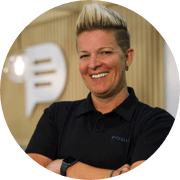 Sarah Wilkins
Customer Success Manager, Podium
I love the quick access to information and not having to wait for a human to respond. Giving our team access to Obie keeps our support team from having to constantly respond to questions. This frees them up to handle our customers in a more timely manner.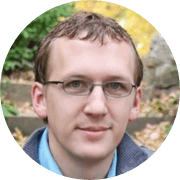 Adam Maxfield
Sales Trainer, Lendio
Obie has made managing constant changes easier than ever. With a constantly changing environment, Obie has helped tremendously in keeping our sales reps up to speed with the correct information. This has allowed them to query customer questions and receive the answers they need in-the-moment.